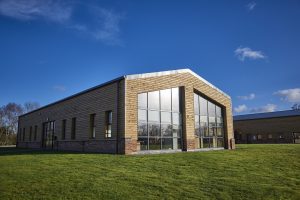 Dr Ryan Skilton began working in continuous flow in 2009, and was awarded his PhD from the University of Nottingham in 2014, after specialising in continuous flow reaction optimisation using supercritical fluid solvents. His research focussed on the use of an automated continuous flow reactor and several different optimisation algorithms to explore chemical reaction space with statistically directed experiments.
Ryan is now the Research Scientist at leading flow chemistry technology manufacturer Vapourtec Ltd, where he specialises in continuous flow chemistry applications and provides support to Vapourtec's international customer base. He also regularly attends conferences, and even hosts Vapourtec's own reactions in flow series on YouTube.
Vapourtec is a leading manufacturer of flow chemistry platforms, with the R-series and E-Series systems featuring in over 400 peer-review publications.
For more information about Vapourtec, click here.